Influenza (flu), COVID-19, and other contagious respiratory illnesses can be spread by coughing, sneezing, and talking. These illnesses can attack your lungs, nose, and throat. To help reduce the risk of catching one of these illnesses, read the information below about germ protection. Consider these techniques, and then ask yourself how you can better protect yourself from illness. Find more information about these illnesses and flu prevention on the
Centers for Disease Control and Prevention website.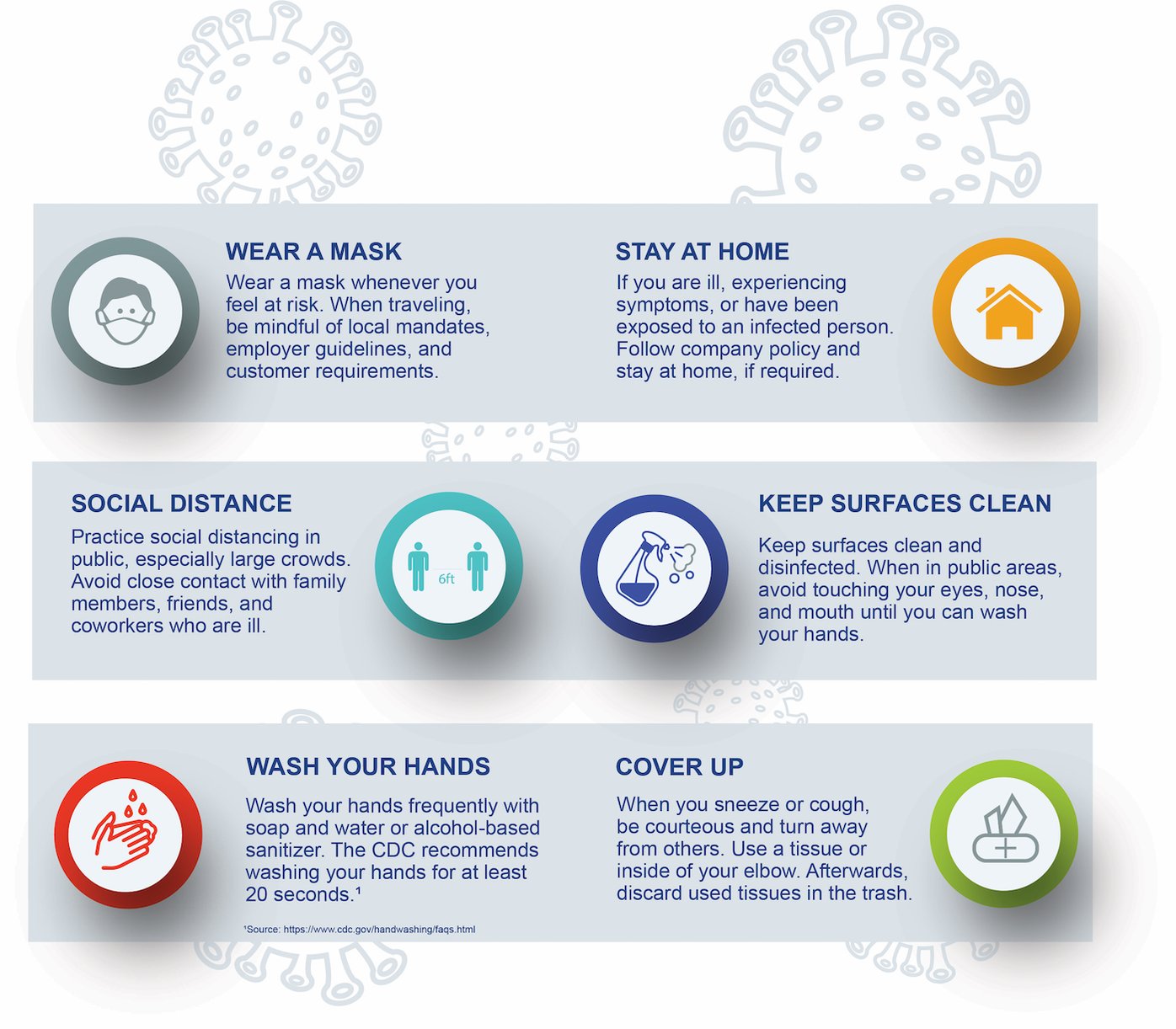 The information in this article is provided as a courtesy of Great West Casualty Company and is part of the Value-Driven® Company program. Value-Driven Company was created to help educate and inform insureds so they can make better decisions, build a culture that values safety, and manage risk more effectively.
Note: These lists are not intended to be all-inclusive

This material is intended to be a broad overview of the subject matter and is provided for informational purposes only. Joe Morten & Son, Inc. does not provide legal advice to its insureds or other parties, nor does it advise insureds or other parties on employment-related issues, therefore the subject matter is not intended to serve as legal or employment advice for any issue(s) that may arise in the operations of its insureds or other parties. Legal advice should always be sought from legal counsel. Joe Morten & Son, Inc. shall have neither liability nor responsibility to any person or entity with respect to any loss, action, or inaction alleged to be caused directly or indirectly as a result of the information contained herein. Reprinted with permission from Great West Casualty Company.