Adapting to new technology has become the norm for motor carriers in recent years. From implementing electronic logging devices to the latest driver management systems, trucking software solutions can help motor carriers streamline their operations and may manage risk more efficiently.
However, as most company leaders can attest, the challenge to introduce change can be difficult to overcome if approached the wrong way. Here are some tips that can help you manage this change and upskill your staff successfully.

INVOLVE EMPLOYEES EARLY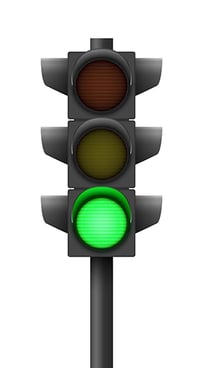 When selecting a new software solution, get employees involved in the project early on. Two key steps that are often overlooked in software implementations are defining current and future business processes, then mapping those requirements to the new software so you can identify where fits and gaps exist.
Doing this work on the front end, before selecting a software solution, will save a lot of time, money, and heartache in the long run. This is why involving employees early in the project is so important. They are the subject matter experts who work in the trenches day in and day out. Their input will be invaluable.
FIND YOUR CHAMPIONS
Create a team of tech-savvy end users who will not only help you with throughout the implementation, but also serve as project champions. They can help win hearts and minds by sharing positive updates with staff to help quell their fears and build support for the project.
CREATE A SANDBOX
One way to help employees transition to a new system is to create a sandbox. A sandbox is basically the product right off the shelf. It is not set up to meet your company's specific business requirements but allows employees to start familiarizing themselves with navigation and the software's functionality without breaking anything.
IDENTIFY SKILL GAPS
Effective training takes into consideration that all learners are different. Some may be prone to self-directed learning and feel comfortable jumping right in and learning by doing. Others may require more hands-on instruction and supervision until they reach proficiency. Plan ahead and allow learners to get comfortable with the new software prior to going live.
Alleviate fears and confusion by keeping employees informed on the project's progress. Make it fun and remind employees of the ways the new system will benefit them. Promote how the new software is going to help operations run more efficiently and make their jobs easier and less stressful.
CALL TO ACTION
Seek employee input when defining business requirements for any new technology.

Plan training events that take into consideration various learning styles.

Communicate project milestones and benefits with employees on regular basis.
The information in this article is provided as a courtesy of Great West Casualty Company and is part of the Value-Driven® Company program. Value-Driven Company was created to help educate and inform insureds so they can make better decisions, build a culture that values safety, and manage risk more effectively.
Note: These lists are not intended to be all-inclusive

This material is intended to be a broad overview of the subject matter and is provided for informational purposes only. Joe Morten & Son, Inc. does not provide legal advice to its insureds or other parties, nor does it advise insureds or other parties on employment-related issues, therefore the subject matter is not intended to serve as legal or employment advice for any issue(s) that may arise in the operations of its insureds or other parties. Legal advice should always be sought from legal counsel. Joe Morten & Son, Inc. shall have neither liability nor responsibility to any person or entity with respect to any loss, action, or inaction alleged to be caused directly or indirectly as a result of the information contained herein. Reprinted with permission from Great West Casualty Company.