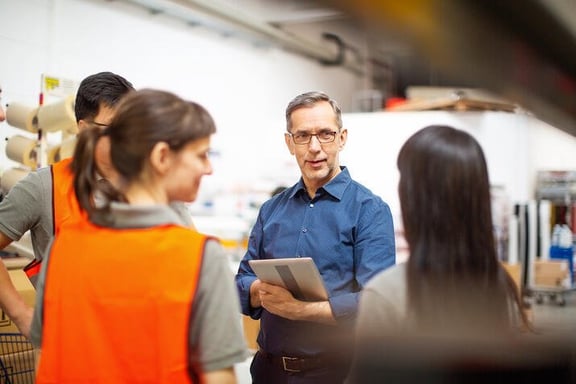 The FMCSA's Drug and Alcohol Clearinghouse went into effect on Jan. 6. All drivers with a commercial driver's license (CDL) or commercial learner's permit (CLP) should be aware of how the Clearinghouse will impact them. Here are some useful facts about the federal drug and alcohol testing requirements. Find more information at
https://clearinghouse.fmcsa.dot.gov.
WHO MUST BE TESTED?
Generally, anyone who operates a commercial motor vehicle (CMV) (per §382.107) and holds a CDL is subject to DOT drug and alcohol testing. This includes all full-time, part-time, intermittent, backup, and international drivers. Drivers who operate CMVs only on private property are exempted from testing.
WHAT TYPES OF TESTS ARE REQUIRED?
CDL drivers are subject to each of the following types of tests:
Pre-Employment – New drivers must obtain a negative drug test result to operate a CMV on a public road. An alcohol test is permitted only if all CDL drivers are alcohol tested.
Post-Accident – CDL drivers involved in an accident resulting in a fatality or receiving a traffic citation resulting from an injury or a disabled vehicle must be drug tested within 32 hours and alcohol tested within eight hours.
Random Testing – CDL drivers are subject to unannounced random drug and/or alcohol testing. For random drug tests, drivers can be selected from a testing pool at any time, even if off-duty at home. However, according to §382.305(m), "A driver shall only be tested for alcohol while the driver is performing safety-sensitive functions, just before the driver is to perform safety-sensitive functions, or just after the driver has ceased performing such functions." When selected, drivers must report immediately to the testing location. Any delay could be considered a refusal to test.
Reasonable Suspicion – If a driver exhibits signs of drug or alcohol use, a DOT-trained supervisor can direct a driver to be drug or alcohol tested.
Return to Duty – A driver who completes the return-to-duty process following a positive test or refusal must be tested under direct observation and test negative before returning to work.
Follow Up – Follow-up drug and alcohol tests are required as prescribed by the substance abuse professional (SAP) who signs the return-to-duty report.
HOW ARE TESTS CONDUCTED?
The testing procedures can be found in 49 CFR Part 40 Subpart E and Part 40 Subpart L. To protect their own interests, drivers should be familiar with the testing process to ensure proper procedures are followed.
WHAT ARE THE TESTS LOOKING FOR?
Test results will report an alcohol concentration of .04 or more and the following controlled substances: amphetamines and methamphetamines, cocaine, marijuana, opiates (opium and codeine derivatives), and phencyclidine (PCP).
CAN A DRIVER REFUSE TO TAKE A TEST?
Yes, but a refusal to test is treated like a positive test and will appear in the Clearinghouse.
WHAT ARE THE CONSEQUENCES OF A POSITIVE TEST?
A driver will be immediately removed from operating a CMV on public roadways if he/she tests positive, including independent contractors.
Note: These lists are not intended to be all-inclusive
This material is intended to be a broad overview of the subject matter and is provided for informational purposes only. Great West Casualty Company does not provide legal advice to its insureds or other parties, nor does it advise insureds or other parties on employment-related issues, therefore the subject matter is not intended to serve as legal or employment advice for any issue(s) that may arise in the operations of its insureds or other parties. Legal advice should always be sought from legal counsel. Great West Casualty Company shall have neither liability nor responsibility to any person or entity with respect to any loss, action, or inaction alleged to be caused directly or indirectly as a result of the information contained herein.Reprinted with permission from Great West Casualty Company.